*Just released* Rich Feller's blog at the US Chamber of Commerce Foundation's website
Where's the Talent? Employers and Communities Need More than Passion
Rich Feller, Ph.D, Colorado State University
Interest-only assessments can generate false starts, higher college debt, and misguided educational planning.Clear career planning needs to be reinvented. We need tools that capture and measure performance-based aptitudes.
How to Help Students Avoid College & Career Misfires
School Administrators, counselors, teachers and parents share a worthy aspiration: developing students in ways that lead to responsible, productive, fulfilling, and financially secure lives. Continue reading...
This Parachutes' Color?
Richard Bolles never intended to be the guru of career guidance. Before authoring what is the widely considered the definitive how-to manual on job hunting .*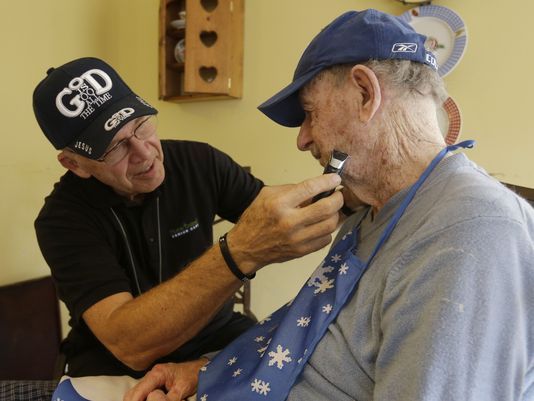 USA Today: How to Keep Earning a Paycheck in Retirement
Rich Feller shares 5 critical components of evaluating next steps and new work opportunities in retirement with USA Today reporter, Robert Powell.
MYCCMajors
A Different Approach to Helping Students find a Course of Study. Numerous pressures underscore the need for upgrading advisement resources. Counselor positions at both the high school and college levels are being eliminated even as caseloads increase.
The New York Times
After Years Out of a Job, Older Workers Find a Way Back In. Rich Feller highlights the importance of technology skills for older workers in The New York Times.
College and Career Readiness
Does college and career readiness (CCR) look like it did during your youth? That question drives this article as career development charts its course into its second century. Shifting the focus of CCR. Continue reading...
Who You Are Matters!
By Rich Feller & Jenn Long
Article highlighting the Who You Are Matters! interactive career intervention brought to the Denver area in partnership with Red Rocks Community College in December 2016 & March 2017. Click "Winter 2017" to read article here.